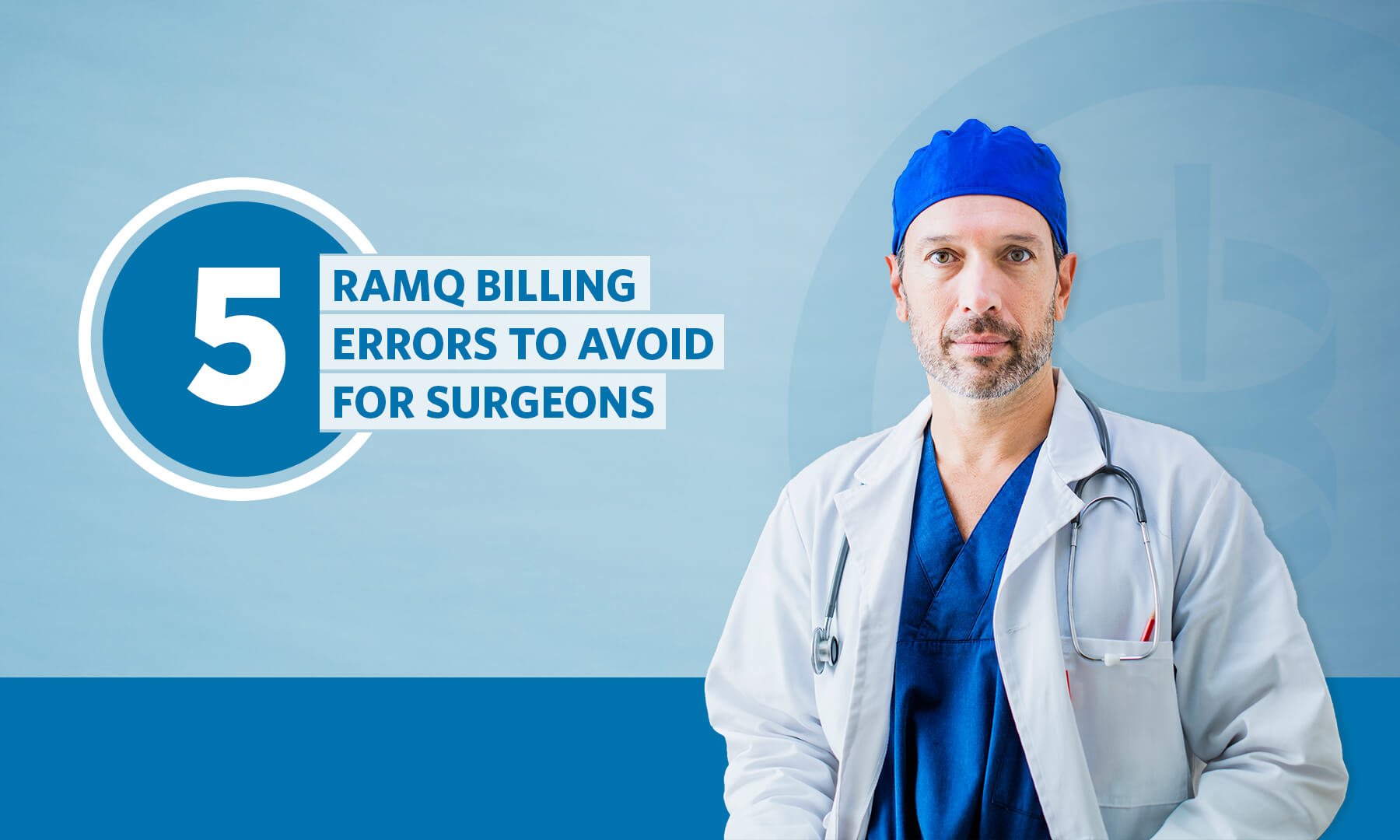 Every year RAMQ improves its claim verification methods for many disciplines. As a surgeon practicing in Quebec, you must keep a close eye on what you or your agency is billing so that you comply with current regulations. Here is a list of common errors that can affect your compensation and your reputation, along with solutions proposed by Xacte.
5 Common Billing Errors Among Surgeons*
Failure to specify the different sites during surgery.

Failure to indicate that the billing is for a new operative session.

Lack of clarity on individual contexts for multiple surgeries in the same session.

Inconsistency in billing for surgical assistance.

Billing errors for emergency consults on the same day as surgery.
Risks to Your Compensation
Making one or more of these errors exposes you to two main risks:
Request for correction or reimbursement from the RAMQ following an investigation.

Omission of billing leading to a reduction in your remuneration.
For example, a surgeon who does not specify the different sites during surgery may only receive partial payment for their procedures. The same thing will happen if the surgeon fails to indicate that it is a new surgical session because multiple surgeries performed during the same surgical session are usually paid at half the rate. Similarly, if the "emergency care" context is missed when a surgeon visits a patient undergoing emergency care and surgery on the same day, the surgeon will not receive payment for the consult.
Beyond the loss of remuneration mentioned above, certain errors detected by a RAMQ investigation can cause you many headaches, especially if the errors were made over a long period of time. Therefore, it is best to avoid unpleasant surprises and painful administrative back and forth by proactively ensuring that your billing is compliant.
5 Solutions to Reduce Risk
In cases with surgical assistance, bill the same codes as the primary surgeon (role 1) with surgical assistance (role 4).

Centralize billing for your entire group of surgeons to facilitate cross-checking.

Enter procedures into a system that automatically recognizes incongruities (avoid paper).

Make sure that your agency not only transcribes your billing data, but also validates it and, most importantly, keeps you informed.

Use a system that automatically applies multiple surgical contexts and diagnostic and therapeutic procedures to the correct codes.
This list contains only a few examples of errors that surgeons can make when billing for their services. Many specialists decide to turn to RAMQ billing data entry agencies to save time in medical billing. However, some agencies simply transcribe surgeons' paper notes into an electronic system without verifying that the correct billing codes have been used. In addition to offering a system with smart features, Xacte's team is composed of medical billing experts who validate, analyze and propose corrections for your billing.
Xacte, the #1 Choice of Surgeons in Quebec
Did you know that according to the latest edition of the Guide des services de facturation Santé inc, Xacte is the number one choice of three surgical specialties?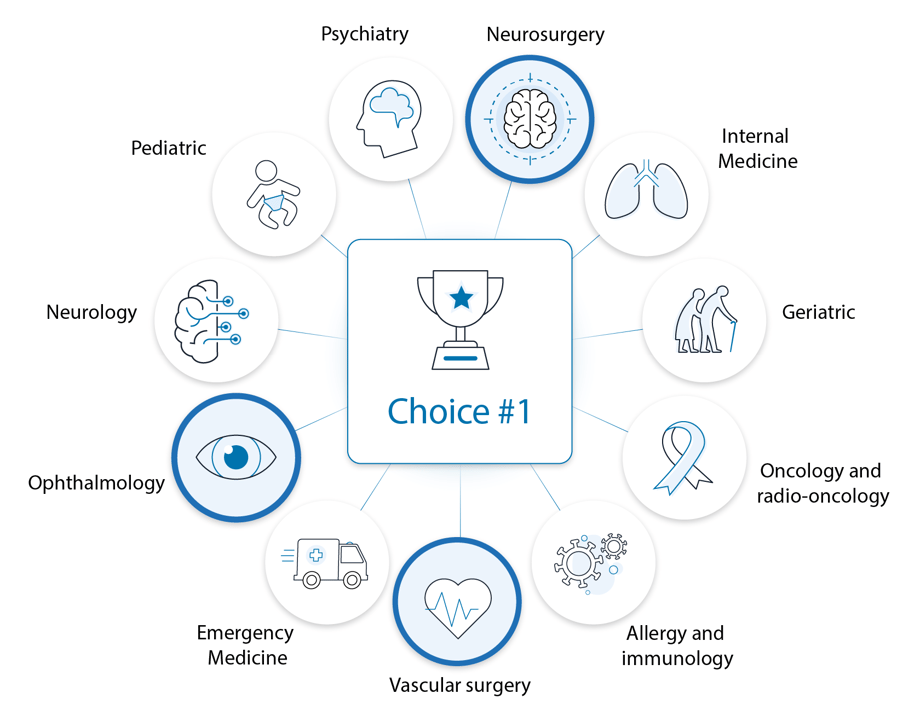 To find out how we can make your billing more compliant and optimized, please make an appointment with one of our consultants.
* This article is based on information valid as of September 2021. Please note that RAMQ remains at all times the only official source of medical billing information in Quebec.
In collaboration with Mathieu Savard-Gaumond, Technical Expert in medical billing and Mathieu Beaulieu, Team Leader - Technical Support.