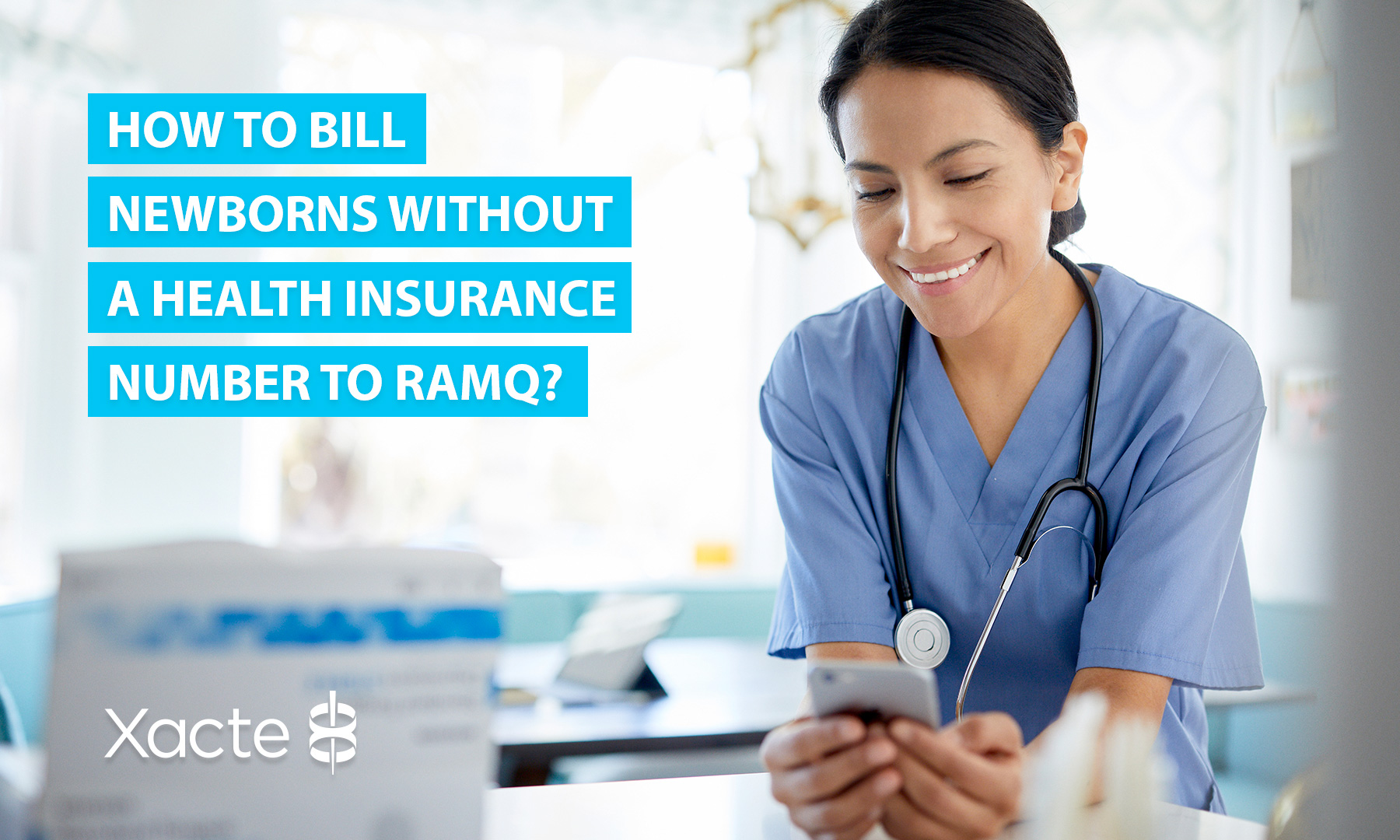 In certain situations, physicians may bill RAMQ for care provided to a patient who cannot present a health insurance card. Among the most common cases are newborns under one year old who have not yet received a health insurance number (HIN). This situation affects particularly pediatricians and pediatric surgeons, but may also apply to other disciplines working primarily with pediatric patients under one year of age.
To Bill RAMQ For a Newborn Without an HIN, Physicians Must Provide the Following:
Last name, first name (if unknown, leave blank), date of birth, sex and address (if unknown, leave blank).
The parent's (mother's or father's) health insurance number in the "Guarantor" field. If the parent's health insurance number is not known, enter their last name, first name, sex and the date.



How Does Xacte Make it Easier For a Physician, Practising Primarily With Pediatric Clients Under the Age of One, to Bill for Infants Without a Health Insurance Number?
The Xacte development team often receives suggestions from physicians that can simplify their day. As a result, we have simplified repeated entries for procedures for babies without a health insurance number (HIN).
Physicians can directly create patients with no HIN in order to bill for procedures, thus skipping steps that can take more effort in other systems. For example, the parent's HIN and last name are automatically displayed: you only need to enter the gender and date of birth once.
For subsequent procedures, the system will already have the information recorded.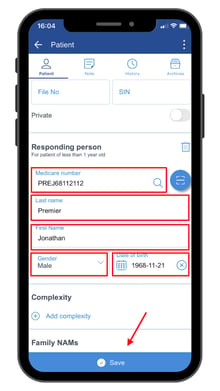 Xacte Mobile
Application
With the Xacte mobile app, physicians can scan the HIN of one of the newborn's parents,
then immediately create the patient with no HIN in the system. Information already known will display automatically. To find a newborn who is already in the system, the physician simply scans the parent's HIN.
If you are an Xacte client who often needs to bill for newborns without an HIN, please feel free to contact your assigned agent through the chat tool for more information.