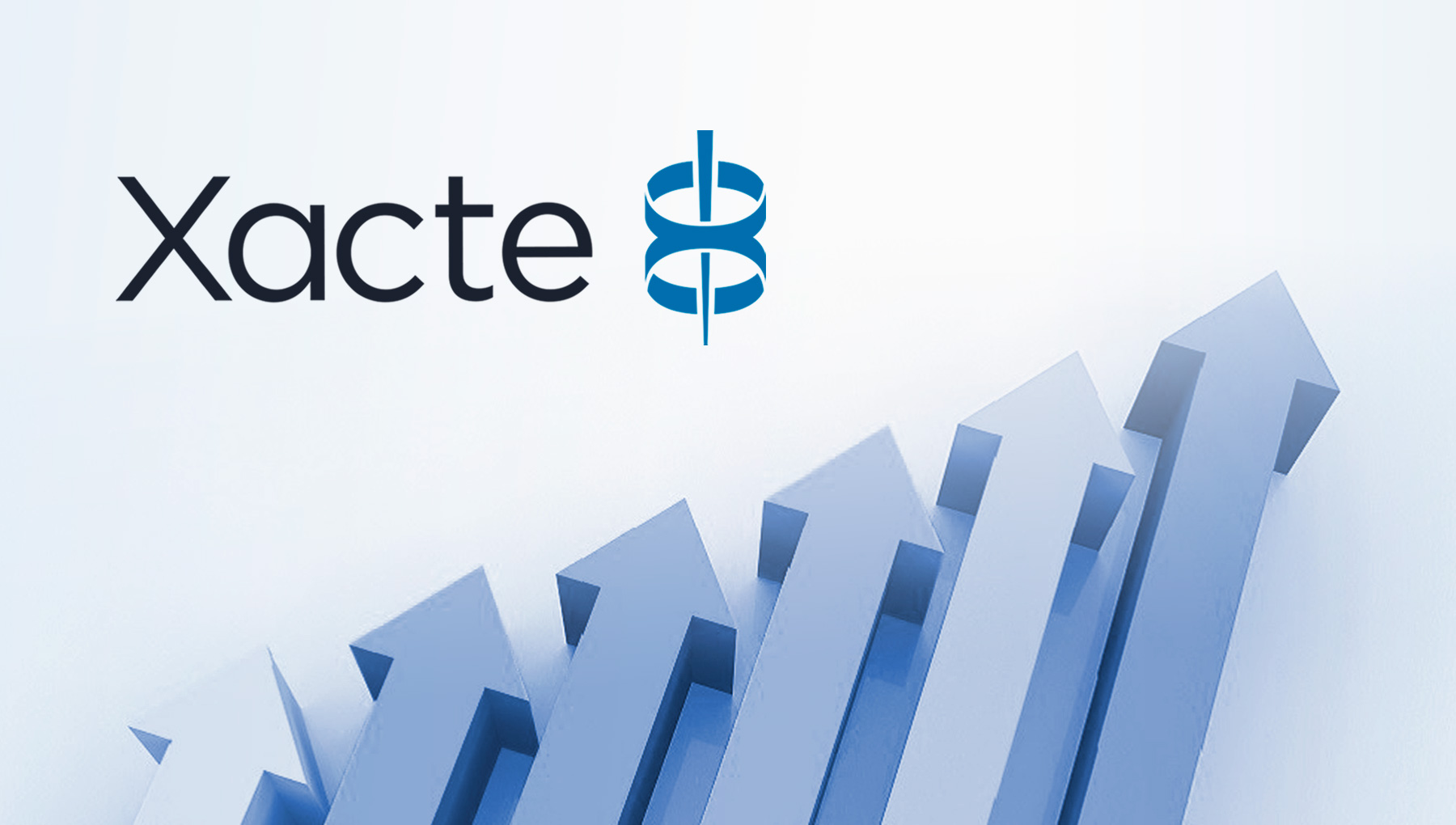 In 2018, PetalMD acquired Xacte and added RAMQ medical billing to its product line and services. A year later, Xacte stands out from the competition by having the strongest growth in terms of acquiring new clients, as well as positioning itself as the 2nd largest medical billing solution in Quebec.

More Doctors Entrust Their RAMQ Medical Billing to Xacte
While 18 RAMQ billing agencies in Quebec lost medical customers between 2018 and 2019, according to data published by Santé Inc. magazine in April 2019, Xacte recorded a 26% client growth increasing to more than 2,400 physicians. As of July 2019, this number continues to increase.
In comparison, the medical billing agency which currently ranks first in terms of the number of physician users in Quebec, saw no growth in new physician clients for the same period.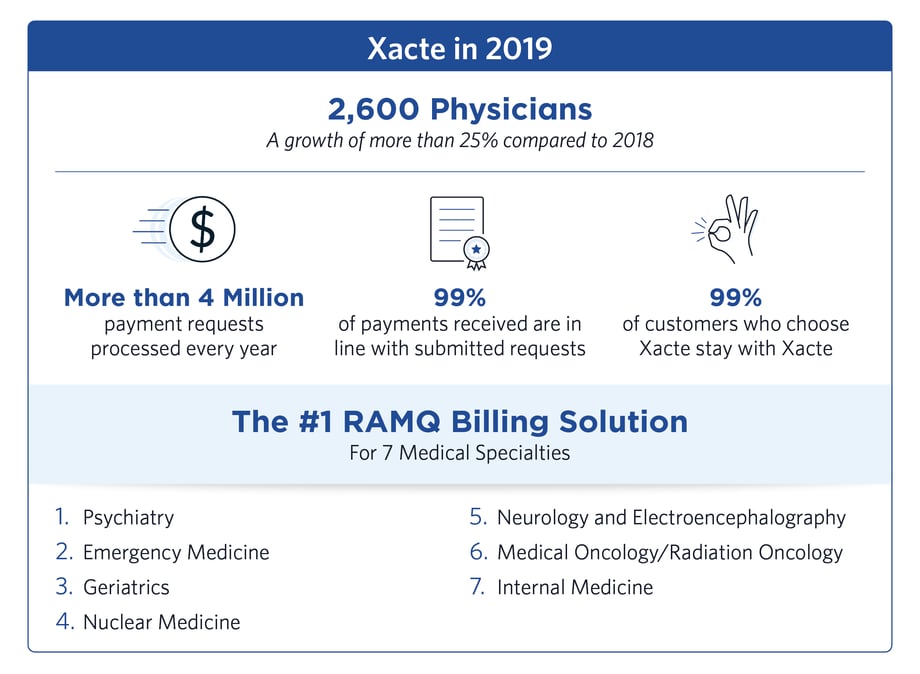 Why Physicians Make Xacte Their Preferred Choice?
In addition to being the #1 choice of seven medical specialties this year, Xacte is attracting more and more medical specialists, including surgeons, pediatricians and ophthalmologists. Several factors may explain why so many new specialists and generalist physicians have chosen to trust Xacte in the past year, including:
The addition of new features within the mobile application that now allows instant scanning of patient NAMs (single or multiple). Learn More

The ability, for physicians using the PetalMD platform, to bill certain activities directly from their calendar, such as on-call fees or department meetings. Learn More

Resourcing requests with an electronic form available on mobile.

New services and tools available to general practitioners, including synchronization with multiple EMRs and a patient registration module. Learn More

Real-time tracking of ceilings (maximum amount a physician can bill) from easy to read reports.

A fast and efficient advisory service by a team of experts in medical billing.






Discover Xacte's New Services and Features
To highlight Xacte's strong growth over the past year, the PetalMD team has designed a brand new document detailing Xacte's features, services and benefits.
If you would like to learn more about the Xacte medical billing solution, we invite you to download the document below or to request a personalized demonstration.
The data used in this article comes from the 2018 and 2019 billing service guides published by Santé Inc. magazine and takes into account the MultiD-Xacte partnership.