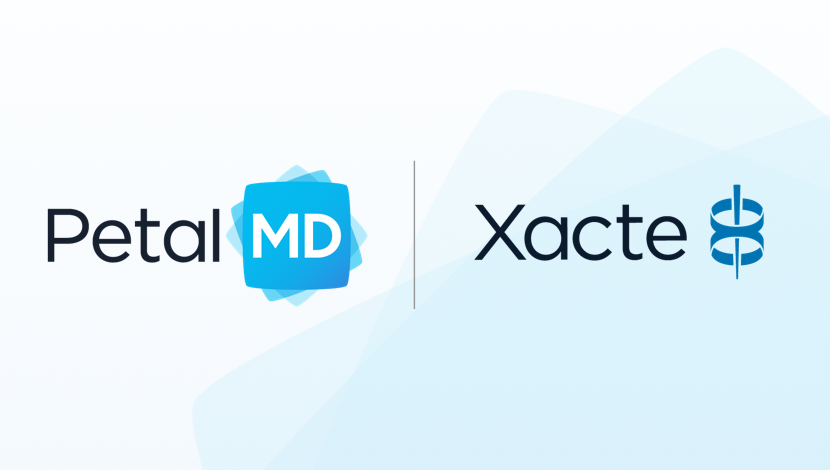 As a Canadian digital health leader with over 37, 000 professional medical users, the PetalMD team is delighted to publicly unveil its acquisition of the Xacte billing solution. This acquisition is an important complement to our current portfolio of services.
Xacte is a front-runner in web and mobile medical billing technologies, which is also a Quebec-based enterprise renown for its user-friendly interface and effective solutions conceived specifically for physicians. This innovative technology simplifies each step of the billing process, restructuring all of the subtle intricacies related to these procedures, significantly reducing the administrative workload for physicians, and enabling them to allocate more time to their core practice. For PetalMD, the introduction of medical billing management represented an intuitive next addition to best address the needs of our users.
Motivated by shared ambitions, PetalMD and Xacte will merge efforts and resources in order to pursue a common mission to provide physicians with a unique offering of technological tools that enable greater efficiency and productivity, while at the same time simplifying their day-to-day life.
"We are very pleased with this acquisition because it coincides with our mission to rethink the health system and permits, among other things, doctors to save time, thereby improving access and quality of care. Medical billing is an essential task for doctors and developing tools to reduce the time spent dealing with this task, as well as other administrative tasks such as scheduling, helps create a sense of pride in contributing to a noble mission… improving our health system." - Patrice Gilbert, CEO of PetalMD
This acquisition was made possible through the financial support of the Growth and Transition Capital arm of BDC Capital, which offers funding solutions designed to conserve the resources of high-growth companies, while at the same time limiting long-term share dilution. "PetalMD's success within the digital health market is remarkable," stated Louise Langevin, Vice-President of the Growth and Transition Capital division of BDC Capital. "Our team works with a lot of software companies that have recurring revenue. This allows us to appreciate the vision coming from PetalMD's team, as well as their leadership position. Our investment in PetalMD's growth plan, which includes the strategic acquisition of Xacte, aims to help the company pursue its expansion in Canada and Europe."
A Complete Technological Solution, Unique in the Market
Moving forward, the Xacte billing technology will soon be integrated into the PetalMD platform in order to provide the most complete and unique solutions that include:
Schedule optimization and automation

Simplification of patient booking

Secure communication and information sharing

Medical billing management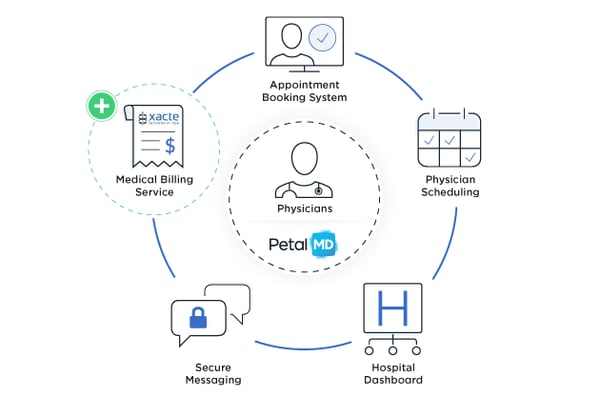 A Growing Team
With our current growth momentum, PetalMD shines by also contributing to job creation within the Quebec ecosystem, providing employees with stimulating projects on a global scale. Welcoming 16 new members from Xacte, the PetalMD team is now composed of close to 70 members. Stoked by our present momentum, PetalMD hopes to continue to expand its mission by inviting new talent, who are interested in joining our team, to request more information about career opportunities with PetalMD.


About BDC Capital
BDC Capital is an investment branch of BDC - the only Canadian bank specifically dedicated to entrepreneurs. With more than 3 billion dollars to allocate, BDC Capital is a strategic partner for pioneering businesses in the country. It offers a full spectrum of specialized financing to high-growth potential enterprises at their launch stage, as well as those seeking to transition. BDC Capital supports Canadian entrepreneurs in their ambitions to launch and grow on a global scale. Visit bdc.ca/capital.