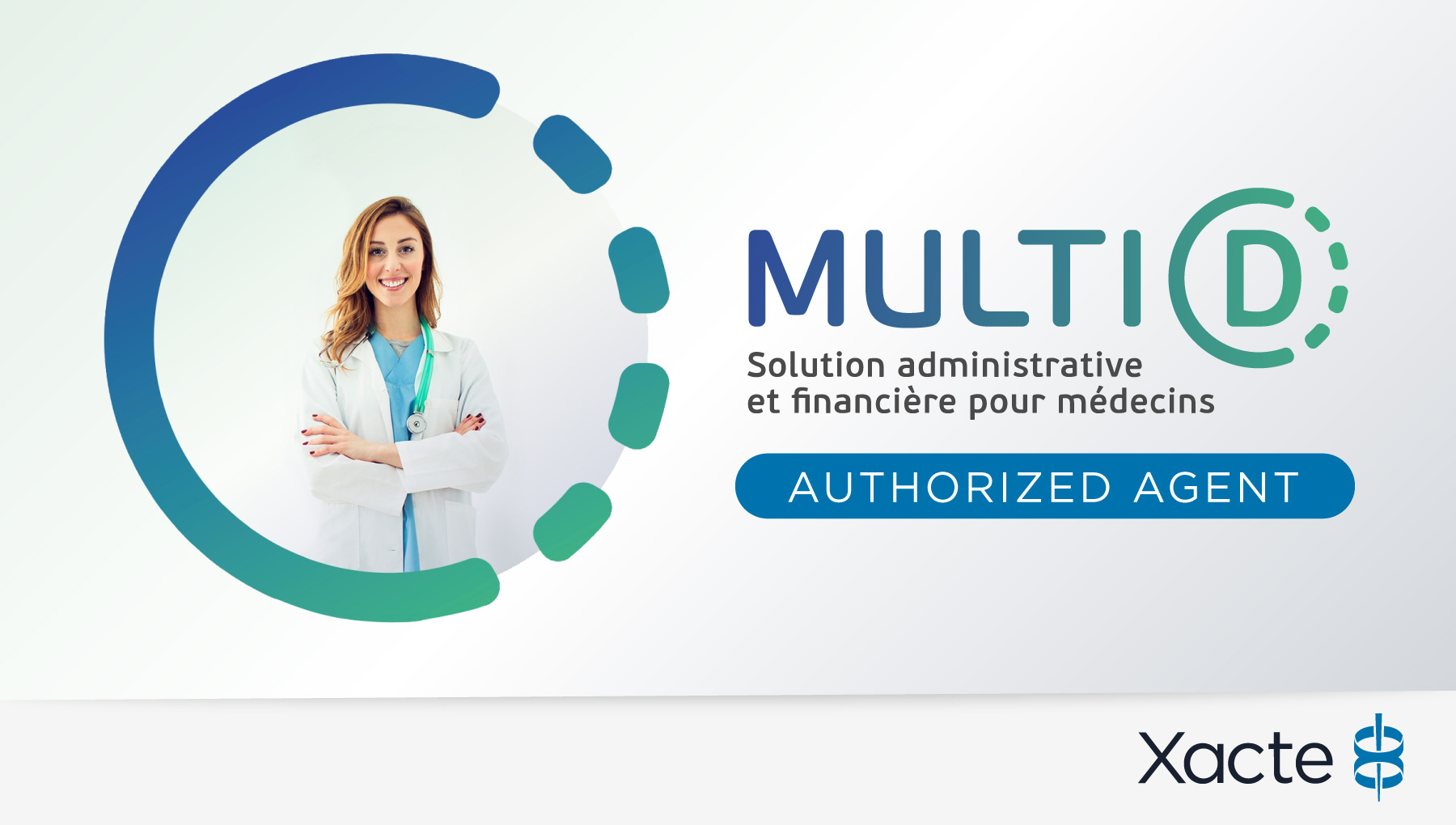 MultiD, one of the major players in the medical administrative industry, has just renewed its agreement for the use of Xacte, a RAMQ medical billing solution by PetalMD. In business for over 50 years, MultiD has used a number of billing solutions over the years, but has been working with Xacte for the last 5 years to serve their 900 physicians.

"It's the quick and easy-to-use system that initially caught our attention, but the consistent addition of new and exciting features through the use of artificial intelligence has convinced us that Xacte is the best RAMQ billing solution out there."

Daniel Bouchard, General Manager at MutliD
"We are thrilled to renew this partnership with MultiD. Together, we are proud to contribute to the medical billing digitizing process in Quebec.

"

Martin Massé, Medical Billing Technology Vice-President at PetalMD
Through this new agreement, the vast majority of MultiD's customers will have their medical billing managed and optimized through Xacte while seamlessly remaining under the same expert care of MultiD's competent personnel.
This renewed agreement comes a little over a year after PetalMD, another major player in the field of medical digital solutions, confirmed the acquisition of Xacte. In the months following the business acquisition, Xacte has seen its customer base grow by 26%, which makes it the medical billing solution with the largest growth in the province of Quebec.
About MultiD
MultiD specializes in medical and financial administrative services, serving over 1,700 health professionals. A multidisciplinary approach allows the company to offer an array of medical billing, accounting, income tax and fiscal services tailored to physicians, making MultiD a valued partner.
About Xacte
Developed by the pioneers of online medical billing in Quebec, Xacte is the RAMQ medical billing solution offered by PetalMD, leader in digital health. Always seeking to provide the best possible customer experience, the Xacte team remains at the forefront of technological advances and has expert knowledge of RAMQ regulations.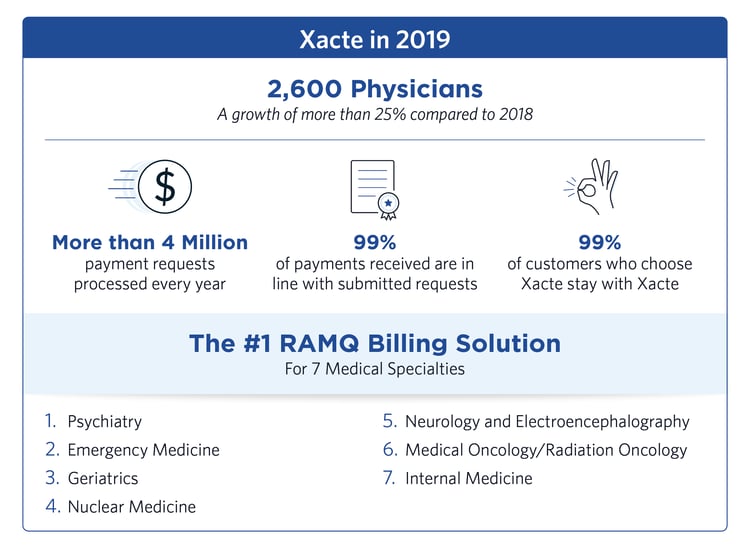 Discover Xacte's New Services and Features
If you would like to learn more about the Xacte medical billing solution, we invite you to download the document below or to request a personalized demonstration.