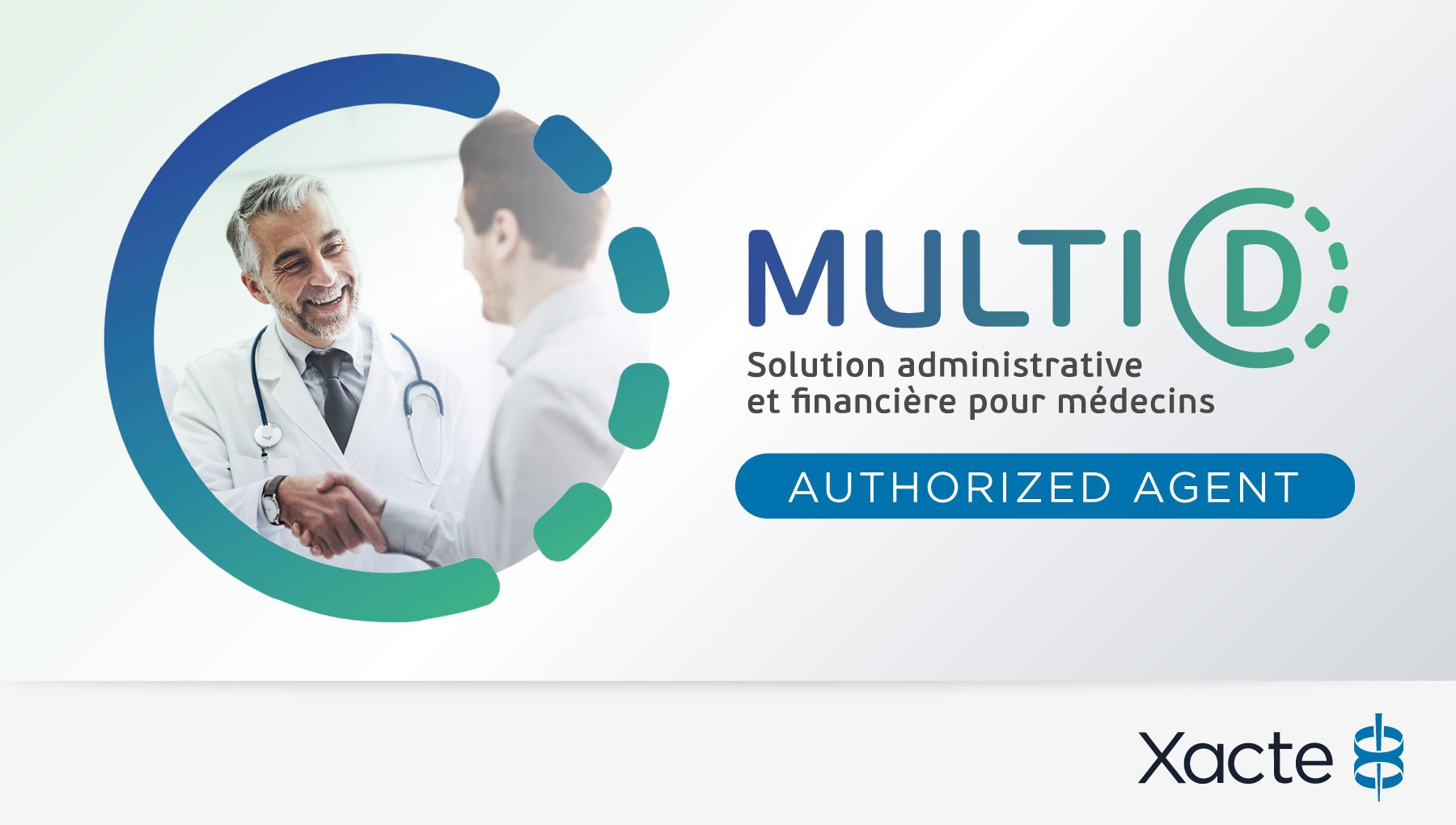 Since 2014, Xacte and MultiD have joined forces to offer physicians in Quebec complementary administrative services. In addition to being an official authorized agent for the medical billing solution developed by PetalMD, MultiD also offers a wide range of accounting services.
As You Progress from Resident to Doctor in Quebec
In Quebec, a resident who becomes a doctor immediately switches status from an employee of a health establishment to self-employed. This means they must learn the administrative rudiments of this new status, such as billing the RAMQ for services, paying suppliers and providing a description of activities to the government.
These administrative challenges come with a lot of questions and it's complex for new doctors, who were trained to provide health care, not manage finances. But sound management of administrative tasks is important to achieve an efficient use of a doctor's time, as well as insure their financial health.
---
See also:
---

Be Sure to Surround Yourself with Competent Partners for Compliance Reasons
The organization of a doctor's medical practice entails multiple administrative procedures with varied and different stakeholders. Many forms must be completed and sent to different institutions, in a specific order. For the process to be optimal and in accordance with RAMQ rules, it is important to be well supported with the right assistance. Accounting professionals with experience in the medical field will be your best allies to ensure compliance with tax and government requirements.
You Can Trust MultiD
No matter what stage you are at in your career, the MultiD team will be happy to meet and discuss your options with you for free, without any commitment on your part. You will be able to see for yourself the advantages of combining several services under one roof from the experts who have won the trust of Quebec doctors since 1969.

Are you a resident? Entrust the preparation of your tax return to the MultiD experts (free of charge under certain conditions). Contact MultiD for more information.