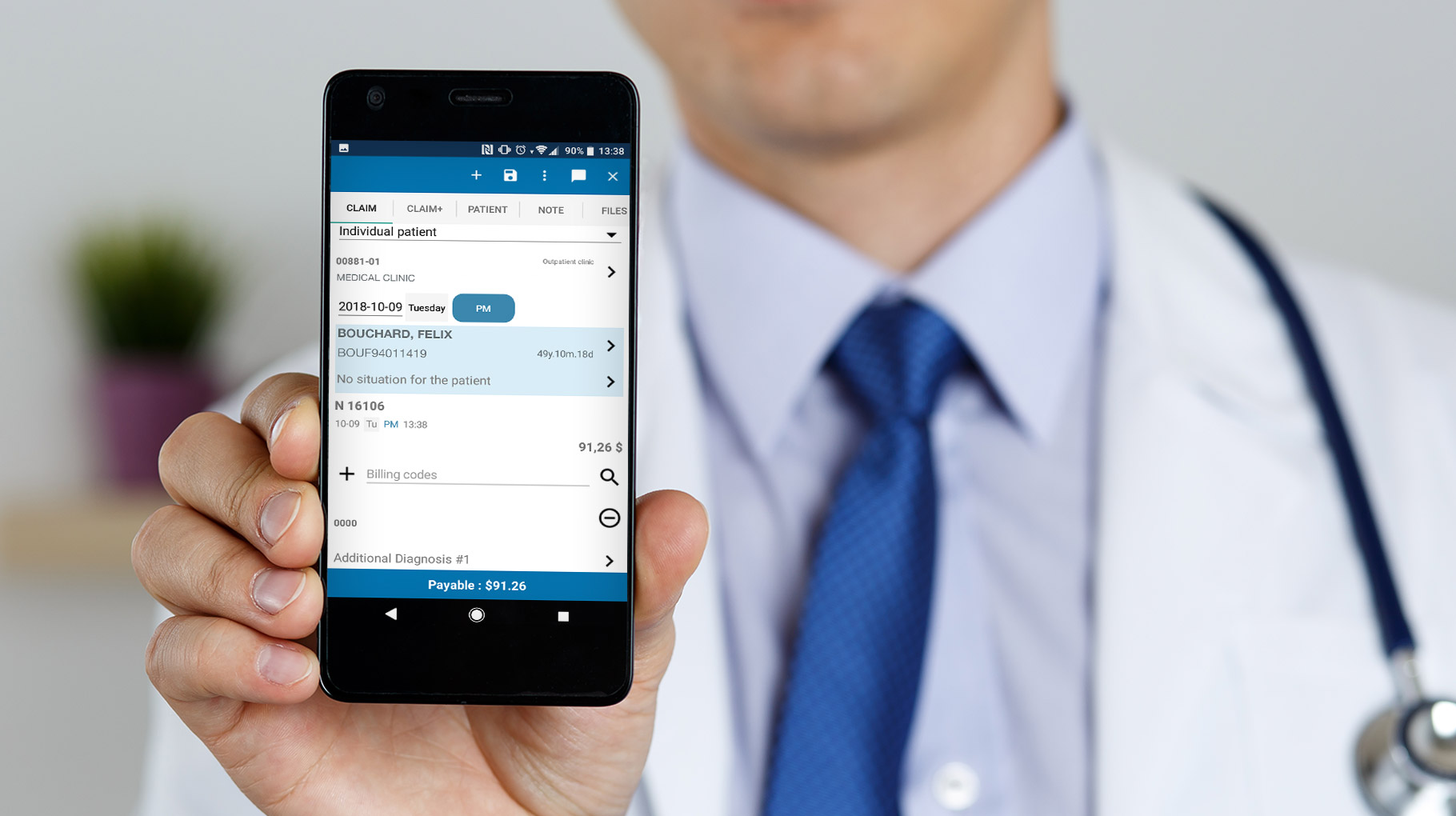 The mobile app is included in all pricing plans currently available with the Xacte Medical Billing Solution. With it, physicians and optometrists can maximize their practice time. From their mobile devices, users can, among other things, automatically scan a patient health insurance number (NAM) and quickly create payment claims through an intuitive electronic castonguette adapted to each specialty.
NEW - Automatic NAM Scanning (Single or Multiple)
With the Xacte mobile app, it's now possible to automatically scan your patients' NAM (single or multiple) from your mobile device, without any manual entry required. Simply scan a health insurance card or document (paper or electronic) that has one or more NAM on it. The mobile app will automatically recognize the NAM and even eliminate duplicates. It only takes a few seconds for all data to be routed to the Xacte billing system. This exclusive innovation has been specifically designed to save valuable time for healthcare professionals.
(video available in French only)
The Electronic Castonguette Makes for Even Faster Billing
From a mobile device, the health professional can quickly select the procedure they have just performed. It works just like the paper castonguette. The difference is that with the electronic castonguette, the selected procedures are immediately integrated into the medical billing system. No additional input is necessary and all risk of transcription errors is eliminated.

Automatic Integration of the Workplace Thanks to Geolocation
The Xacte mobile application has a system of geolocation that automatically register the workplace in the billing request. This feature is especially useful when a health professional is traveling to several different institutions.
Take Advantage of the Xacte Mobile App Now
Already an Xacte user? Download the mobile app, available for both iOS and Android, to have full access to your medical billing from anywhere, anytime.
You do not use Xacte yet and you bill the RAMQ? Find out how this technological tool, combined with our team of medical billing experts, can prevent billing errors and cut down on the time you spend doing administrative work. Request a customized demo, tailored to your specialty.