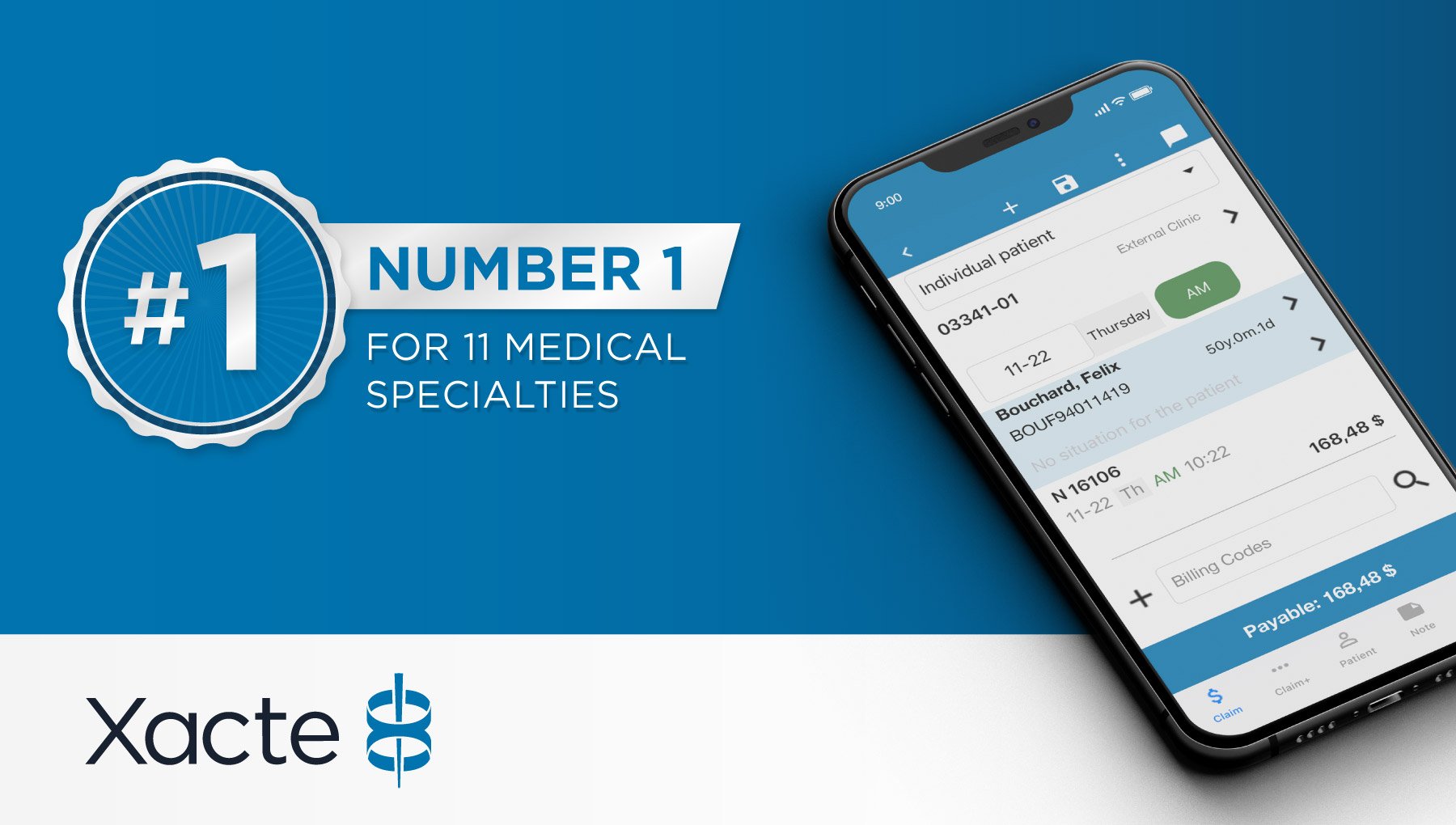 In 2019, Xacte experienced its largest growth of clients, positioning itself as the 2nd most used medical billing solution in Quebec. A year later, Xacte is still #1 in terms of growth, becoming the RAMQ billing solution of choice for 11 medical specialties.

Increasingly More Doctors Entrust Their RAMQ Billing to Xacte
Each year Santé Inc. magazine ranks RAMQ billing agencies according to the number of clients they serve. Once again, Xacte shines in 2020 in this ranking with more than 4,000 physicians as clients, an increase of 67% compared to 2019.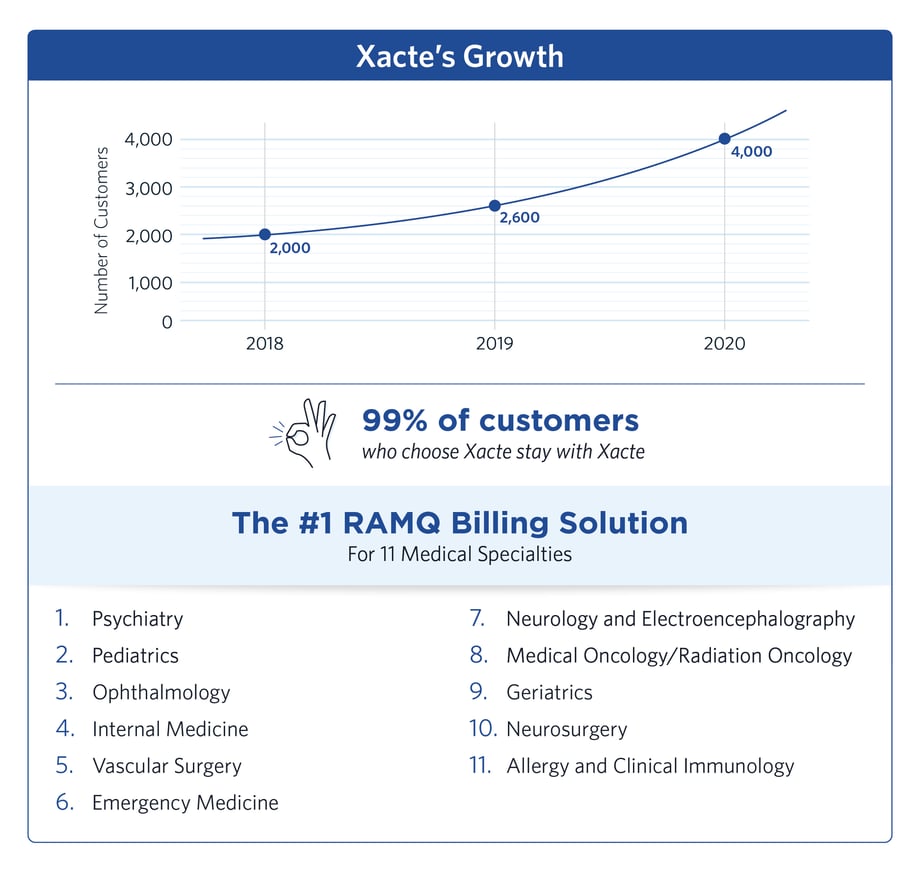 Moreover, Xacte ranks #1 for 11 medical specialties, an increase of 57% and 4 specialties compared to 2019.
Why Physicians Choose Xacte?
Xacte has experienced an impressive growth year after year. Whether it is for our simplified claims billing submission process or for the expertise of our specialized advisors who can optimize your billing, a growing number of medical specialists and general physicians in Quebec have chosen our medical billing solution.
In reality, Xacte's great success can be explained by the features it offers, including:
Automatic identification of errors and the elimination of payment refusals

A mobile application with automatic scanning of Health Insurance Cards (NAMs)

Software that calculates payment claims and lets you visualize the total before it's submitted to the RAMQ (feature unique in Quebec)

Fast and personalized advisory service by a team of experts in medical billing

Possibility to enter, manage and consult payment claims quickly using a mobile app available on Android and iOS

Possibility for physician users of the PetalMD platform to bill certain activities directly from their calendar





Discover Xacte's Services and Features
If you would like to learn more about the Xacte medical billing solution, we invite you to download the product sheet below or to request a personalized demonstration.
The data used in this article comes from the 2019 and 2020 billing service guides published by Santé Inc. magazine and takes into account the MultiD-Xacte partnership.