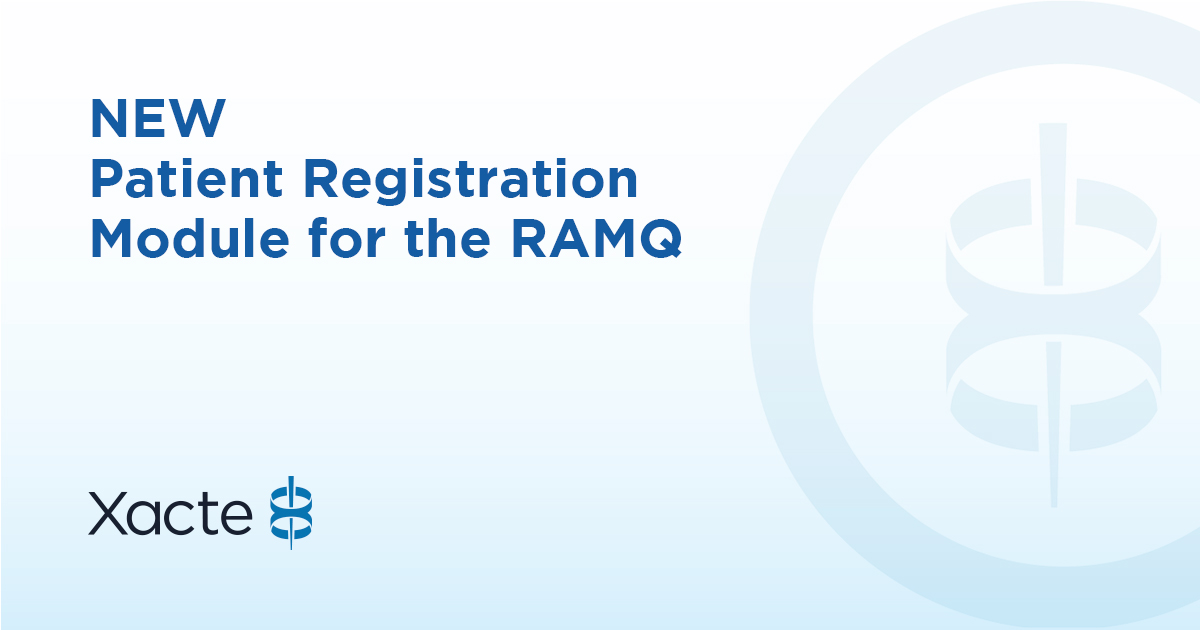 Free for medical clinics (FMG and U-FMG)
To facilitate the registration of patients with the RAMQ, Xacte has implemented a simple and effective integration module in order to offer a more user-friendly alternative to the system currently available for health professionals.
Free of charge, this new registration module was developed by our team of analysts and programmers who are known for developing the simplest and most powerful tools on the market.

In addition to accelerating and simplifying the client registration process, our module offers you, among other things, the following benefits:
Quick access, in real time, to all the required information.

Synchronization with the Xacte medical billing solution to avoid errors and payment refusals.

Duplication of registrations (to quickly manage changes in vulnerability, among other things).
(video available in French only)
Interested institutions can, upon request, try and test the application before registering for this new online service. Contact us for a free demo.