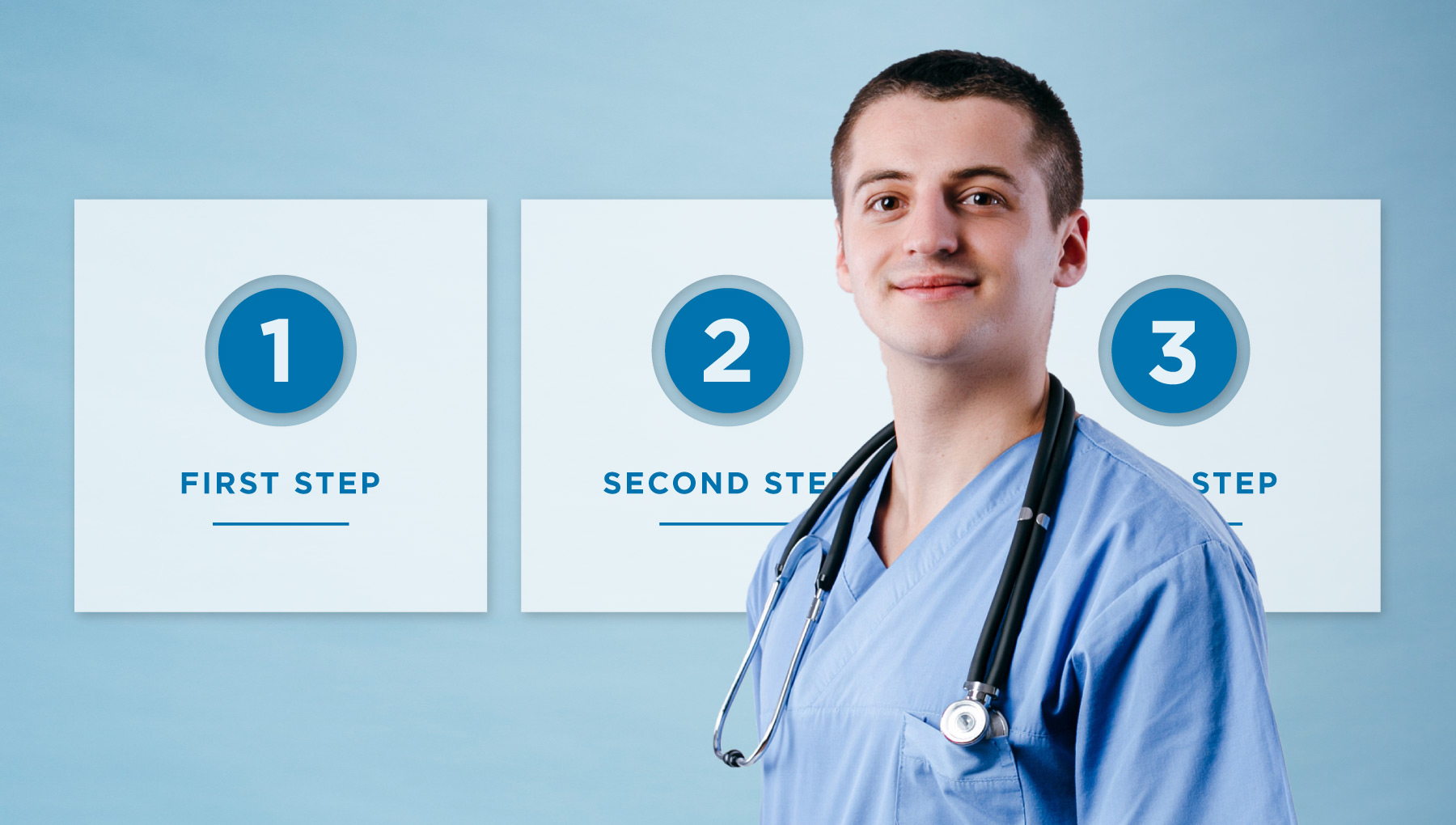 Here are 3 steps to follow to guarantee you have a smooth transition from medical resident to medical practitioner, and so that you can make a smooth transition to receiving your first payment for services:
Apply for your permit to practice

Register to be a member of the Collège des médecins du Québec (CMQ)
Register with the Régie de l'assurance maladie du Québec (RAMQ)
Once you are registered with the appropriate agencies, you might consider asking a medical billing agency to assist you with structuring your future medical billing.
1. Apply for Your Permit to Practice
Complete the Medical Registration Request Form on the Medical Council of Canada website from your personal account on the physiciansapply.ca portal in the Regular license/ready to practice section. There is an amount payable for your permit and to be registered (this amount may vary from year to year). See the fee structure for the permit application.
2. Register to Be a Member of the Collège des médecins du Québec (CMQ)
Upon receipt of your permit number, complete your initial registration for the membership roll, through the CMQ online services. Registration for the membership roll is mandatory in order for you to be authorized to practice medicine in the Province of Quebec. Here are the rates for your 1st annual subscription (see the rate table). Once your request has been accepted by the CMQ, they will, within 4 to 5 business days, forward your information to the RAMQ. Please note that the deadline to obtain the permit between June 1st and August 31st is May 1st.
3. Register with the Régie de l'assurance maladie du Québec (RAMQ)
The RAMQ will receive confirmation of your registration from the CMQ and will send you your PRN (provisional registration number) by mail two weeks later. To speed up this process, you can request your PRN by phone at 1-800-463-4776.
Upon receipt of your PRN, you can create your online account on the RAMQ website (choose Services for professionals/New professionals). Following this registration, the RAMQ will send you a PIN (personal identification number) which will be used to identify you each time you log into your online account.
Upon receipt of your PIN, log into your online account and select your billing method. To get your first payment for services, you will need to enter the number of your billing agency or software supplier in your online account (for example, the one for Xacte is 61918).
To complete your RAMQ registration, have on hand:
Your professional number issued by the CMQ

The address of your main place of practice and your correspondence address

Your payment information (sample check)
Your billing authorization, that is the billing agency number or if you do your billing yourself, the number of your software provider
Your social insurance number (if you are paid a fixed fee or as an employee)
Any professionals association memberships (e.g., FMSQ, FMOQ)
Another Major Step: Figuring Out How You Will Manage Your Medical Billing
In addition to the three steps described above, it's important that you start thinking about how you want to manage your billing. We recommend that you should choose an option that provides you with adequate training and support to help get you started off on the right foot. New doctors left to their own devices often experience problems when they start medical billing, either through billing errors that can lead to payment refusals or by not charging properly for the appropriate allotted services.
Some options for billing are:
Manage All Your Billing Yourself with a Digital Solution: Choose a specialized software that will effectively meet your needs and that will ensure that you comply with RAMQ standards.
Manually Send Your Payment Requests to a Billing Agency: Choose a medical billing agency with expertise in your discipline.
Entrust Your Billing to Your Department or Clinic's Administration: Some healthcare facilities allow physicians to take advantage of in-house medical billing services, that is: those provided by the facility's administrative staff. This option is often an affordable one, but it also comes with some risks.
Combine the Use of a Digital Solution with the Services provided by Medical Billing Experts: Choose a billing agency which offers you the possibility of entering your services directly into a specialized digital tool and which will be able to take charge of the validation and management of your billing once your data has been entered.
---
For a more detailed analysis of the ways to manage your billing: 4 Ways to Manage Your RAMQ Medical Billing [Quebec]
---
Checklist: Other Steps to Have in Mind
Planning well at the start of your practice is essential, because forgetting to do so could easily delay the receipt of your first payments for services. The Xacte team has compiled this list to help you remember some of the other important steps which you may need to attend to at the start of your practice. They might include:
Make sure your professional insurance is effective as of the beginning of your medical practice: cmpa-acpm.ca

.

Check that everything is in order with the establishment you will be practicing at; particularly concerning your PEM, replacement, support or service pool contract(s).
Obtain proof of professional liability insurance.
Make your main declaration of annual practice (if you work in a remote area).
Find out about the different methods of remuneration (fee-for-service, tariff or mixed).
Find out about the salary ceilings which shouldn't be exceeded (this may apply depending on your situation).
Carefully read the sections of the RAMQ manual that correspond to your practice (General Practitioners' Manual - Fee-for-service and the Physicians' Manual for Specialists - Fee-for-Service).
Request a billing guide specific to your medical specialty and familiarize yourself with the most common procedures in your discipline (offered free of charge by our team, just ask).


Exclusive Promotion for New Doctors
Xacte offers many privileges to new physicians who have completed their residency in the past year. In addition to obtaining six months of free invoicing with the Expert Plan (certain conditions apply), new doctors benefit from full support at the start of their medical practice.