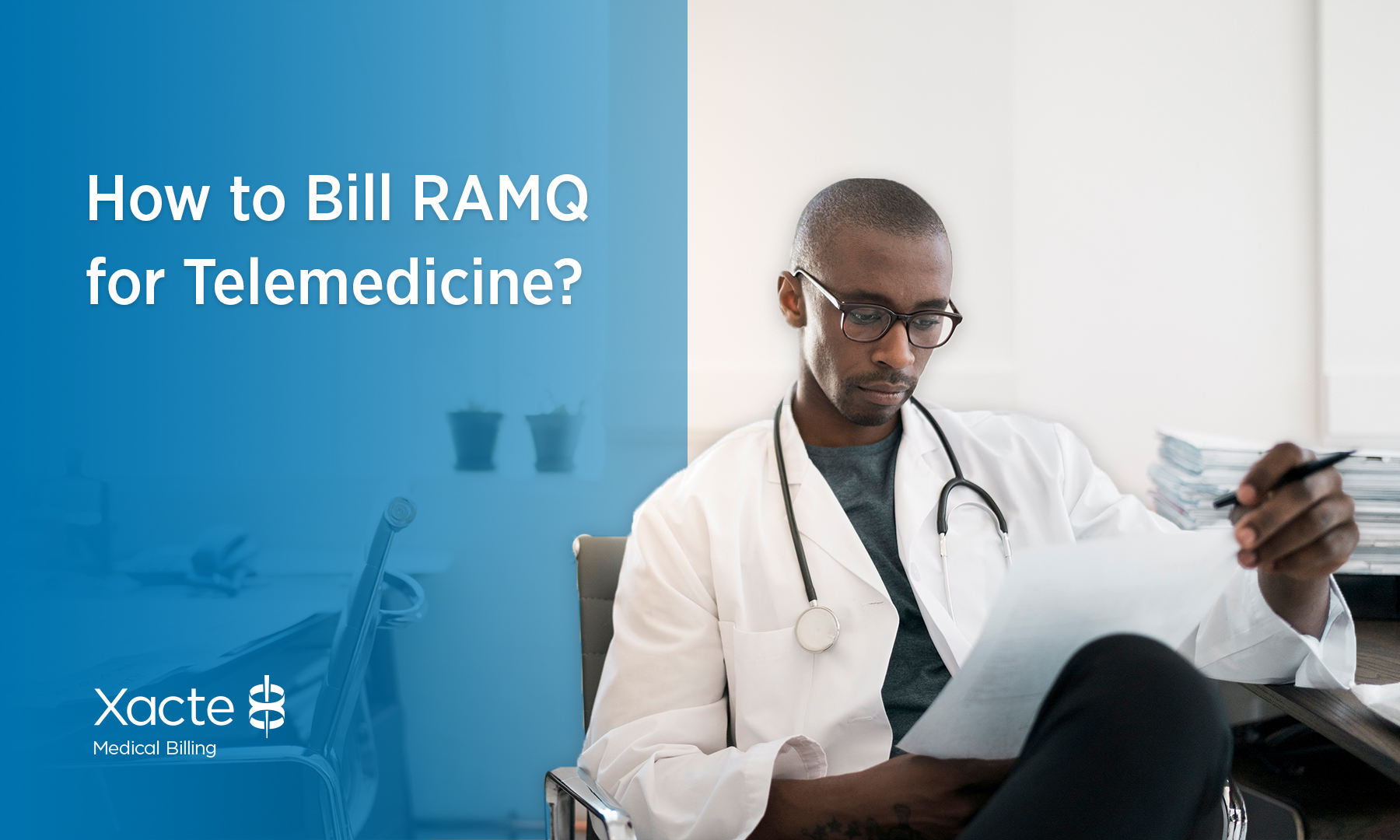 Telemedicine gained significant momentum in Québec during the first months of the COVID-19 (SARS-CoV-2) pandemic. In fact, from March 16 to October 31, 2020, over 9 million teleconsultations were conducted.
As of March 16, 2020, telecommunication-based medical services are covered by RAMQ, which is one of the reasons why they are becoming increasingly popular. Here's what you need to know about their billing.
Which Services Can be Billed by Telemedicine?
All medical services that do not require a physical examination of the patient can be billed by telemedicine. Should a physical examination be deemed necessary, then the patient must be seen in person.
In most specialties, these are consultations (C), primary visits (P) and follow-up visits (V). In some specialties, such as psychiatry, other services and extras will need to be billed in telemedicine, such as the detailed consultation report (Q) or the reassessment visit (N).
Which Background Elements and Information Are Required to Bill For These Remote Services?
For each procedure, RAMQ requires certain background information when you bill for a telemedicine service:
The telecommunication method (telephone or video consultation)
The type of clientele ( practice clientele or hospital clientele).
Intermittent time (if applicable)
Apart from these parameters, you must also indicate the time at which each procedure begins and ends.



How to Bill For Remote Services in Xacte?
Xacte offers various options and configurations that can speed up the billing of your telemedicine procedures, such as keyboard shortcuts and personalized directories of recurring procedures. Here are the parameters required by RAMQ based on the situation as well as the corresponding codes in Xacte.
Xacte shortcuts

Background elements required by RAMQ

%T or %1836
Telemedicine by phone
%V or %1837
Telemedicine by video consultation

%1826 (Applied automatically by Xacte depending on the dispensing location selected)

LE 241 - Service rendered to practice clients under COVID-19
%1827

(

Applied automatically by Xacte depending on the dispensing location selected)
LE 241 - Service rendered to hospital clients under COVID-19
%1855
Intermittent telemedicine service time
Since you will need to enter the start time and end time of your service, here is an example of what can be entered into the Xacte software: P:0800-0810%T or P@0800-0810%T. You can also select the desired procedure from your personalized directories.
How to Properly Bill For Intermittent Services?
The review of the chart (before the visit), the telephone meeting with the patient at a scheduled time and the writing of the chart notes (in the evening, for example) may be done at different times. To bill your services appropriately in these circumstances, there should be a notation of this intermittent time in the patient's chart note.
You should enter the actual start time, and then enter a hypothetical end time that corresponds to the actual duration of the entire procedure. For instance, you would bill for a 15-minute phone visit, 5-minute preparation, and 30-minute notes and research that total 50 minutes. If this appointment was scheduled at 9:00 a.m., you can enter: P@0900-0950%T%1855 and specify in the chart that part of the case processing was done at another time.
How do I Learn More About Telemedicine Billing Specific to my Situation?
This article is only an overview of telemedicine billing and cannot cover all situations. If you are an Xacte client, it is recommended that you contact your assigned expert via chat, who will be happy to answer any questions you may have about your billing situation.