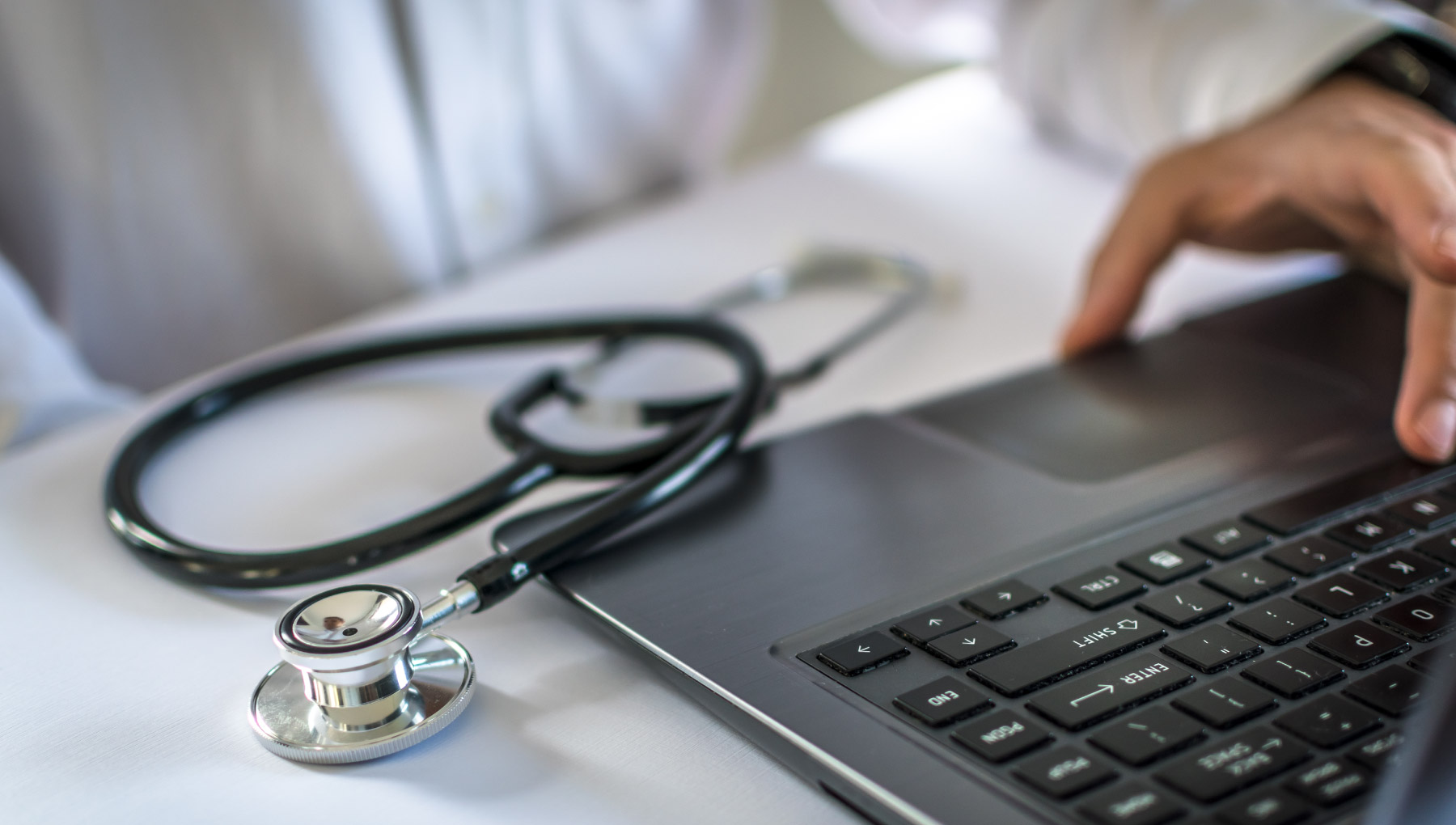 In Quebec, not all medical billing software for doctors are equally responsive. Choosing the right system, one offering the features that meet the needs of your practice, requires that you ask the software providers the right questions. For example, some tools do not consider the differences between a service rendered in a government establishment versus a private one.
To help consolidate your thinking about this we have put together six questions to consider before choosing a medical billing software that will allow you to simply and seamlessly manage your medical billing with the RAMQ.
1. Does the Software Allow You to Enter Your Data Quickly?
You shouldn't have to waste very much time on billing-related administrative tasks. It is therefore essential that your billing tool gives you access to features that will allow you to save time when entering your data, for example keyboard shortcuts, billing code directories and checklists adapted to your specialty or a mobile application that digitizes NAM(s). The software should require that you invest approximately 10 minutes per day to manage all your RAMQ billing.
2. Does the Software Automatically Validate the Data You Enter?
Having your system validate the data you enter automatically, as you're entering it, is a great way to ensure that your payment requests comply with RAMQ standards. For this reason, you should seek a solution that can identify invalid health insurance numbers (NAMs), ineligible service combinations, and so on. By suggesting corrective actions before forwarding on the payment requests, the software should prevent billing errors that can lead to payment refusals.
---
See also: RAMQ Billing: 5 Tricks to Prevent Payment Refusals
---
3. Can the Software Optimize Your Income?
Efficient software is designed to help you optimize your invoicing, and therefore make sure your remuneration is in accordance with what you are entitled to. So, your system should warn you when a code needs to be added, or when some data is missing. You will probably need some assistance to identify and add codes according to different contexts, supplemental codes, surcharges and such. Some solutions also make it possible to display the amounts receivable before forwarding the information to the RAMQ. This makes it possible to see if there was an error or an omission during data entry.
4. Is the Software Stable and Secure at All Times?
Regardless of the platform from which you will manage your payment requests (Mac, PC, mobile device), the software must be able to offer a secure environment at all times. It must also be stable and offer the same performance on each platform used, especially in terms of speed. An excellent software will also perform automatic backups of your data while ensuring its security.
5. Does the Software Offer a Profitable Return on Investment?
To make a cost effective choice, you should avoid only relying on the price of the billing software; try to compare the potential return on investment (ROI). You can measure and compare the approximate ROI of a solution by estimating the time each software requires for doing your medical billing.
Thus, if a software does not offer fast data entry features, it is likely that its ROI will be lower. You can also try to put a value on omissions and mistakes that the software could avoid through its automatic validation system. For example, estimating the extra time it takes to correct a problem and deducting this from the ROI.
6. Is the Software Also Available as a Mobile App?
Having access to your medical billing system at any time or place is convenient, whether it's to enter your data directly on your phone or to consult the status of your payment requests. Some mobile applications even allow the patient's NAM to be scanned instantly, or the place of practice to be automatically integrated into the payment request through geolocation. In any case, mobile access to your medical billing is a significant asset and one that is usually very popular with doctors.
Discover the Features of Xacte Medical Billing Software
In 2019, Xacte recorded the highest growth in physician users among all software for medical billing in Quebec. See for yourself how this software can be adapted to your medical practice by requesting a personalized demo.