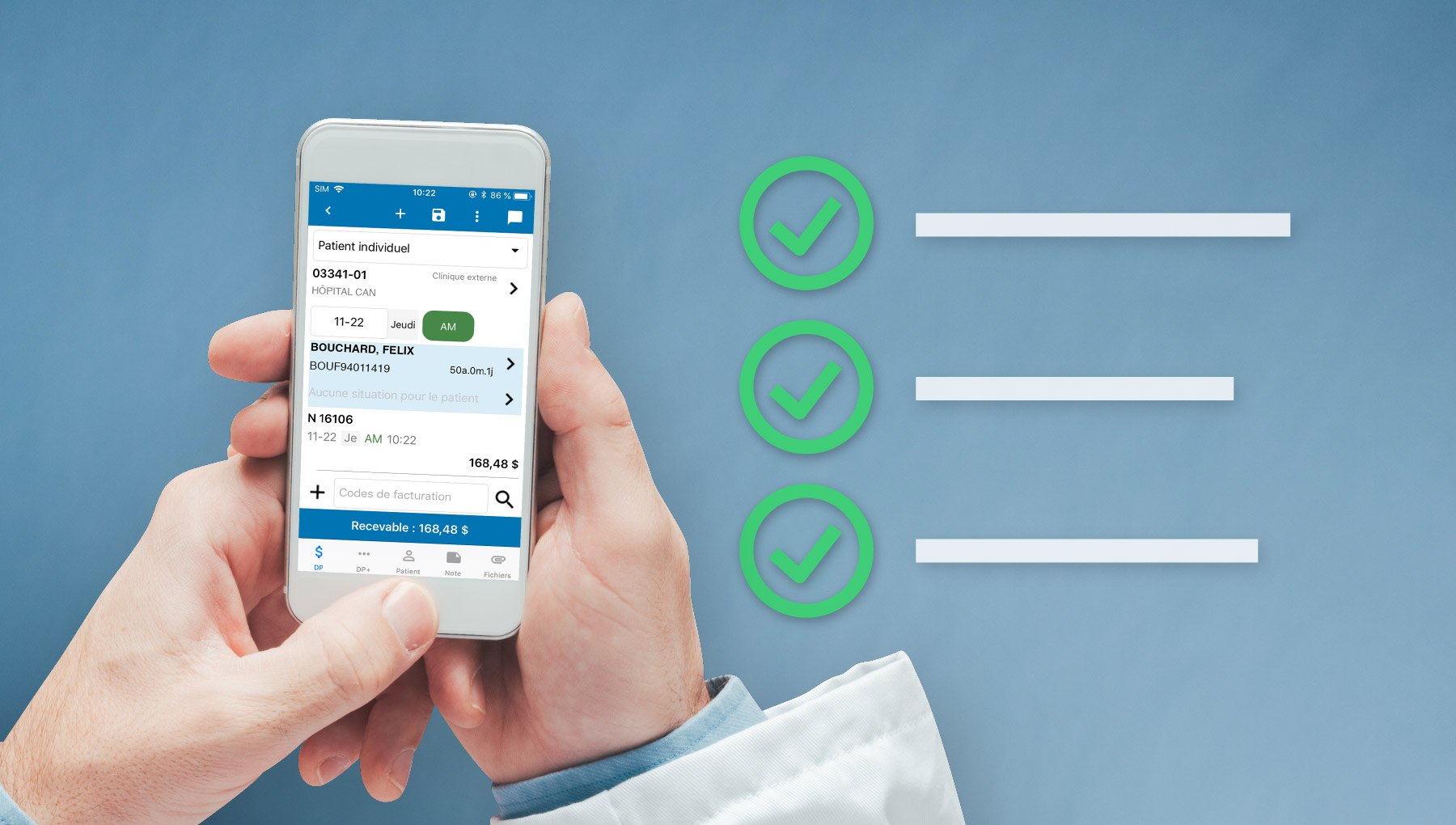 The majority of physicians do not want to take on the supplementary administrative tasks after the refusal of a payment claim by the RAMQ. In addition to added delays to the processing of the payment request, payment refusals are time-consuming for doctors, who must do the extra research to identify and correct the billing error.
Xacte's medical billing experts have identified five tips to help physicians minimize billing errors.
1. Use a System that Automatically Detects Errors
Since 2016, all payment requests sent to the RAMQ must be sent via a digital billing system. Since doctors have to enter their data in one way or another, it is wise to use a digital solution that automatically validates certain data such as: NAM (HIN), billing codes, diagnoses and more at the moment of data entry. With this first check, the risk of billing errors is significantly reduced.
---
Simplify your medical billing with RAMQ
---
2. Take Action as You Go
Try to enter your billing information after each consultation, even if you have 90 days from the date of the service provided to submit your payment request. Otherwise, you will have to write your actions down anyway, only to have to re-enter this information later, which increases the risk of transcription errors and duplicates your work.
To help you get into the habit of capturing your actions after each visit, use a digital solution that is also available on mobile. You will be able to scan patients' NAMs and create payment requests simultaneously. In addition, your workplace (civic address) can be detected automatically thanks to the geolocation feature in the app. This can also limit the risk of errors that might result from manual data entry.
3. Have Your Requests Verified by Billing Experts
Your expertise is healing patients and the expertise of medical billing advisers is knowing all the subtleties surrounding the billing codes, as well as the rules of the RAMQ. By entrusting a team of experts with the task of reviewing the conformity of your data, you reduce the risk of errors and thus payment refusals by the RAMQ.
When your billing agency offers you the possibility of using a specialized digital solution for entering your data, you can generally consult the follow-up of the steps taken with the RAMQ online, which were carried out by your billing consultant following a payment refusal.
4. Make Sure You Understand Your RAMQ Agreement and Compensation Rules
Agreements are negotiated for each medical specialty and each has its own particularities. To avoid billing errors that may lead to payment refusals, it is best to ask the experts how to charge for services specific to your discipline.
5. Check Your Billing Amounts Before Sending Them Into the RAMQ
By taking a few seconds to check the amounts that your payment requests represent before sending them to the RAMQ, you will be better able to identify certain errors. For example, if the amount charged is particularly high or perhaps lower than other times that you billed for similar procedures, you will be able to quickly identify the entry error.
If you choose a specialized solution that can automatically calculate the total amount for every procedure before officially sending the payment request to the RAMQ, such a solution will also allow you to see an overview of the compensation to which you will be entitled before receiving your account statement.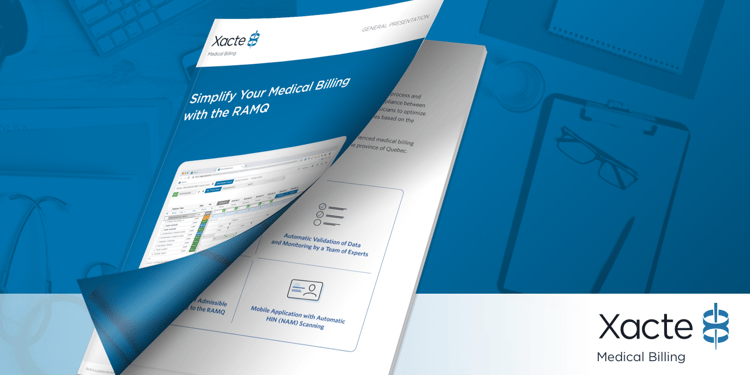 Xacte: Over 99% of Claims Paid as Requested
Payment requests sent with the Xacte medical billing solution meet RAMQ standards and the remuneration received corresponds to the one requested in more than 99% of cases. This accomplishment is one of the reasons why Xacte is the solution that has recorded the largest increase in physician clients from 2018 to 2019. For more information, please download the product sheet available below or request a personalized demonstration.